About us
The Tohoku University Advanced Graduate School, formerly known as
the the Institute for Promoting Graduate Degree Programs, was founded in 2015.
Its mission is to transcend the academic siloing that is emblematic of graduate schools and
cross international boundaries to implement leading graduate programs and a common course of graduate
studies. By providing a dedicated environment focusing on career development support for graduate-level activities,
Tohoku University is reimagining traditional models of university education/research and
bringing its unique brand of innovation and enterprising spirit to the world.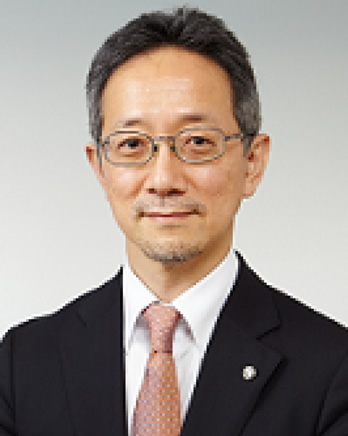 Masahiro Yamaguchi
Director of Tohoku University Advanced Graduate School
Vice President for Education Reform and Global Engagement
Societies everywhere are changing economically and are becoming increasingly globalized. Drastic changes are taking place, such as the rapid progress in technological revolutions like telecommunications, and noticeable world-wide environmental problems such as global warming. We have also entered a new age in which global level problems, such as climate change, are manifesting themselves. While many countries are implementing educational reforms to help raise young people ready for this "global age", Japan has been slow to introduce efforts to provide education to promote the emergence of global, innovative youth, even at the university level. The country' s long economic slump, aging population problem, and annual fall in international rankings is evidence of this. Furthermore, rigid research and education institutions characterized by overly specialized and narrow areas of study are a matter of concern.
Tohoku University is trying to resolve these problems through bold reforms, greater efforts to internationalize, and plans to strengthen education and research ability so that it can become a truly world class university. In order to accomplish this and satisfy our desire to contribute to the evolution of Japan and to contribute to global society, we came up with the Tohoku University Global Initiative.
This initiative looks to further knowledge at Tohoku University by overcoming research borders in fields that the university already leads the world in, fields that we can expect development in, and fields that are attempting to solve problems that mankind is facing on a global level. These areas were determined by an analysies of the university's strengths and potential. It also looks to create a group of "International Joint Graduate Programs", which will implement joint education through close cooperation with other leading universities around the world.
To unite and lead our group of International Joint Graduate Programs, we have created the "Institute for Promoting Graduate Degree Programs", which is made up of the "Division for International Joint Graduate Programs", the "Division for Interdisciplinary Advanced Research and Education", which pushes for the interdisciplinary fusion of several multi-disciplinary fields, and the "Division for Leading Graduate School Programs", which currently works closely with the fields of "Safety and Security" and "Material Science." We offer both university-wide and individual support to these programs.
Through the establishment of this institute, we implement advanced graduate degree programs that cross international borders and the boundaries of the narrow fields that are usually found in research institutions. This allows us to change the way university education and research is performed, and shows the world how progressive and advanced we are here at Tohoku University.
We will continue to work towards implementing educational reforms for graduate level education.
Tohoku University Advanced Graduate School Diagram